Relief Buddy launches a new feature to address pharmacy staffing challenges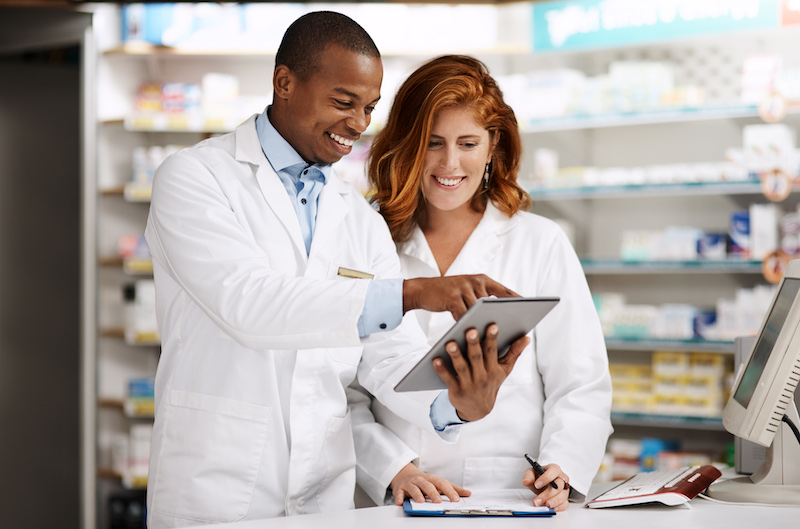 It's no secret that the healthcare industry is experiencing a high turnover rate among pharmacists. Preliminary data from the Canadian Pharmacy Mental Health and Workforce Wellness Survey shows that after two years of standing at the frontline of COVID-19, 1 in 5 consider their mental health and well-being to be 'good' or 'very good,' and 92% of pharmacy professionals are at risk of burnout.
High turnover rates in any organization can produce negative impacts, but within the pharmacy industry, it also reduces the quality of care and patient safety. High turnover leads to increased workloads and further stress on a group that is already at high risk of burnout. Pharmacists are important healthcare professionals; their roles and responsibilities have been developed into much more than distribution and dispensing. Many people in the community rely on their pharmacy team to provide healthcare advice and services, naturally increasing the demand for pharmacists and pharmacy professionals.
There are many ways in which pharmacies can combat staffing shortages and reduce stress and burnout amongst their staff. One way is to leverage a platform like Relief Buddy to fill short-term, or long-term staffing needs to help alleviate pain points and reduce stress amongst staff. Relief Buddy allows pharmacies to find qualified, pre-vetted pharmacy professionals at their fingertips. With some recent enhancements, Relief Buddy has made it even easier for pharmacies to find the right candidates and broaden their reach to look outside of their current region. It has also made it easier for pharmacy professionals to look for new job opportunities.
Relief Buddy launches a new permanent job posting feature to address pharmacy staffing challenges and help both pharmacies and pharmacy professionals.
Benefits for pharmacies:
Fast and efficient: Post a job in minutes, instantly matching and notifying pre-vetted, qualified candidates.
Find candidates: Pharmacies with an active posting can find candidates actively looking for a permanent position and connect with them directly.
Out of province: Pharmacies can allow their job posting to be visible outside their province, immediately expanding the resource pool.
Benefits for pharmacy professionals:
Instantly notified of great new job opportunities.
Showcase yourself to pharmacies looking to hire.
Access to opportunities in other provinces.
The COVID-19 pandemic has taken an immense toll on all of our healthcare professionals, and the pharmacy community is no exception. 52% of pharmacy professionals indicated that inadequate staffing negatively impacts their mental health and well-being. 1 The industry is just beginning to feel the impacts and will continue to face retention challenges; using platforms and technology like Relief Buddy can help.
Download the Relief Buddy App today and get started.